Community AED stations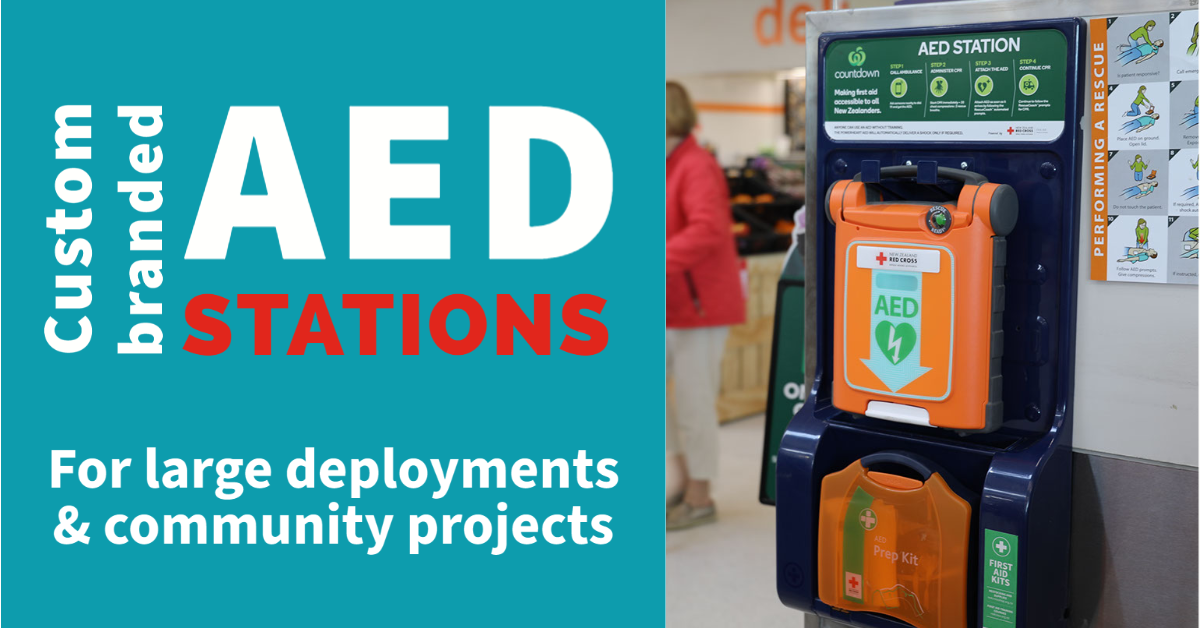 Community AEDs are installed in an outdoor cabinet to ensure the AED is able to be used when needed. With only 4% of people suffering a Sudden Cardiac Arrest receiving defibrillation before an ambulance arrives Community AEDs are essential to improve survial outcomes.
Cabinets are temperature controlled to prevent pads from freezing or the AED subjected to excessive heat. Talk to our team about your requirements on 0800-233-243
IoT Monitored & Battery Powered
Temperature Controlled, IoT Monitored & Mains Powered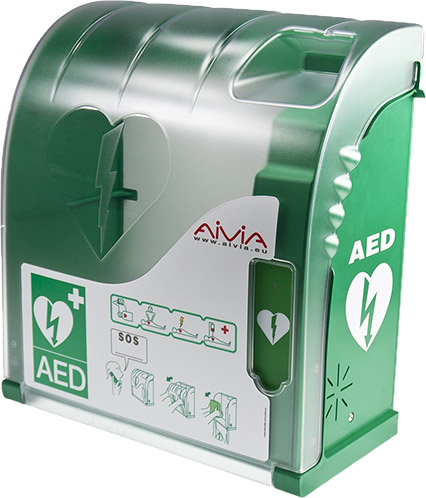 Developed and manufactured in France, Our AIVIA AED cabinets allow us to monitor and manage your AED's remotely ensuring it will be RescueReady.
Combining robustness with lightness, its modern design comprises of two separate parts, a green ABS base meeting the ISO 3864 international standard associated with emergency colour codes and an anti-UV-treated, transparent polycarbonate cover. Unlike metal cabinets it does not interfere with the IoT signal.
- IOT monitored cabinets send an alert when opened
- Aivia 200 models provide temperature control for hot and cold environments
- Automatic day/night lighting based on light level detection
- Audible and visual alarms on opening